Gift Ideas
Below are gift suggestions for events or family members. Some of the designs are suitable for more than one occasion.
Note that our designs are Hebrew Engraved by Hand, use our Hadaya's Book to find inspiration for personal engravings.
It's common to add a person's name or family members names on the back. All Hebrew engravings are free of charge.


Bat Mitzvah
Heart Necklace, Name Circle, Yeshiva Bracelet and the Hamsa Necklace. All great ideas for Bat Mitzvah gifts. With the Heart or the Bracelet, you know it's a sure fan favorite design and if you don't suspect they already have a piece by us, these are probably the best choices. The Hamsa is Hadaya's interpretation of the known symbol of blessing and protection, words can be added later to mark milestones. Last but not least, the Name Circle, it's a less common design (a new one) but many times it's about the idea and this one says - authentic simplicity. See all available designs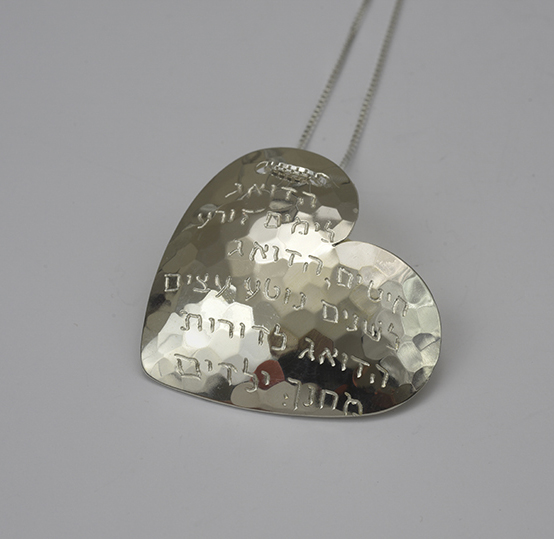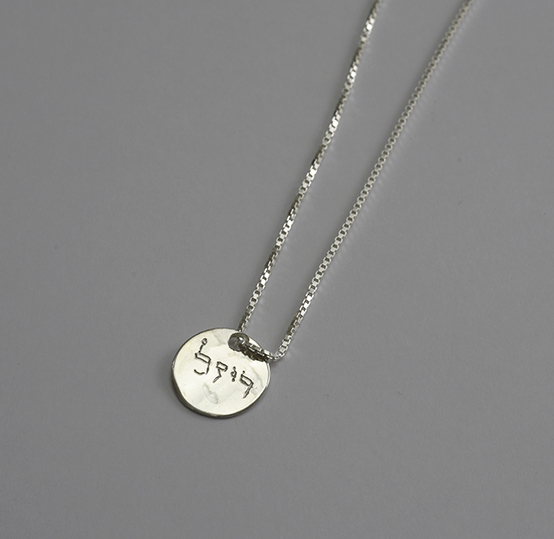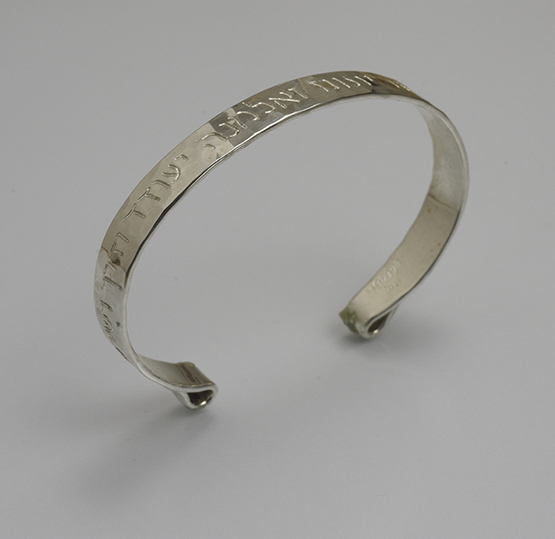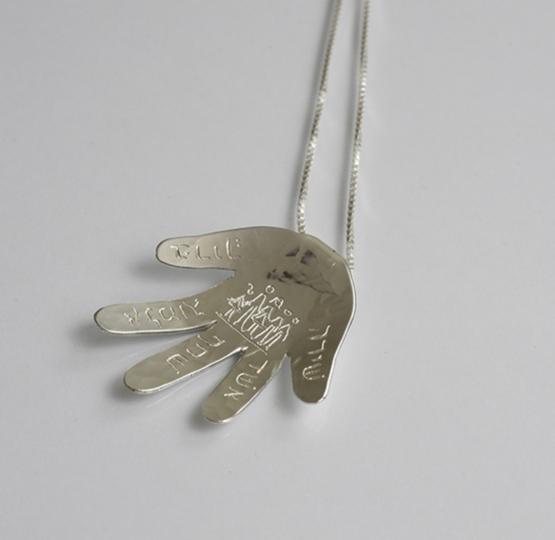 Sister
Classic Yeshiva Ring, Heart Necklace, Yeshiva Bracelet and the Name Bar Necklace. With sisters, you would get matching pieces many times (having the only difference on the back/inside, engraved with the other sister/s name), the Yeshiva Ring, the Heart Necklace and the Yeshiva Bracelet will all be great options for that and using our Hadaya's Book, you can find many sayings about sisters to add. The Name Bar Necklace would be a great birthday gift for your sister, as the elegant classic Hadaya Name Bar never goes unnoticed.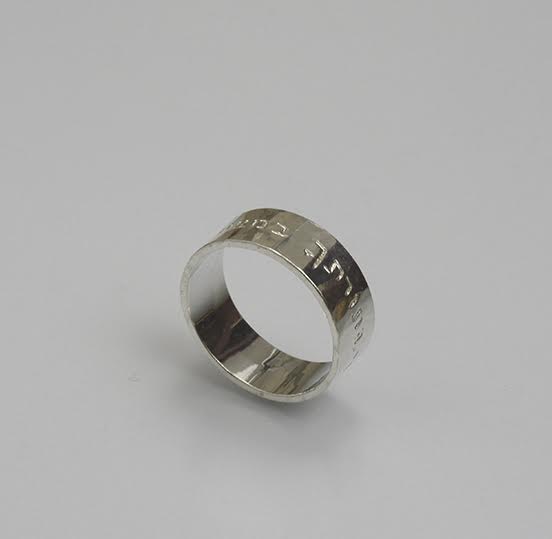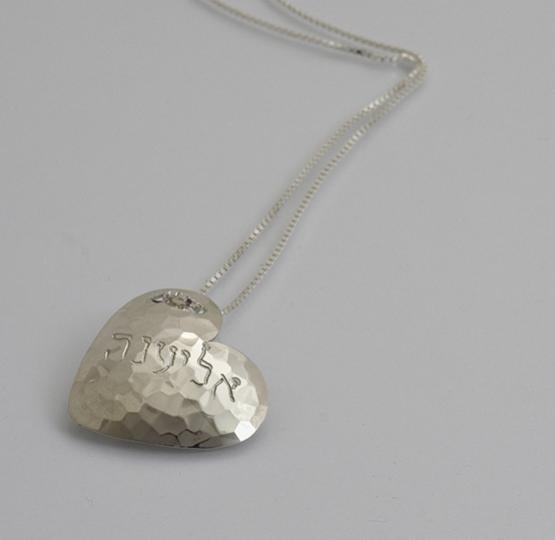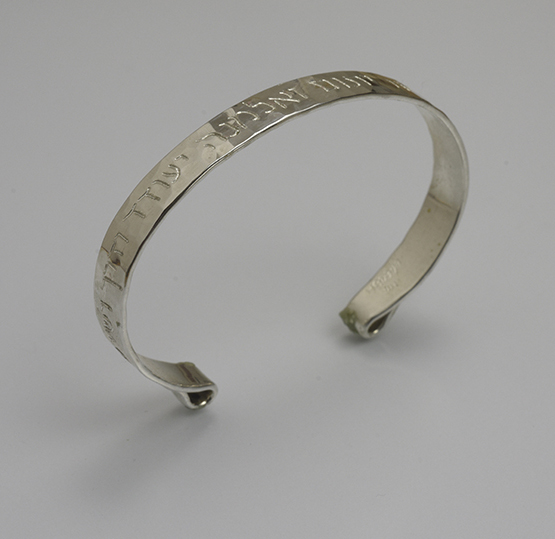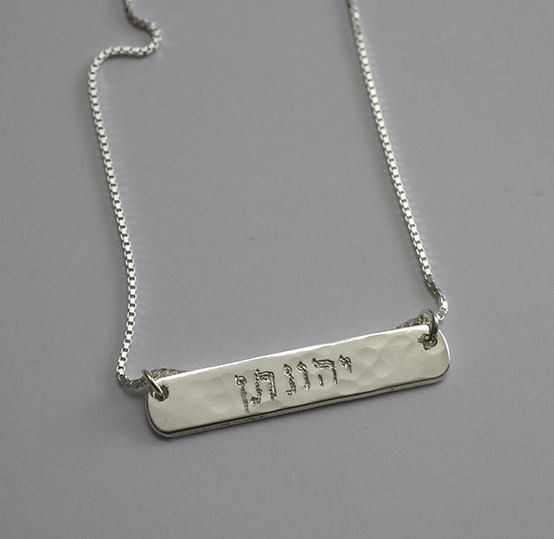 Mom
Wide Triple Heart Necklace, Gold and Silver Bagel Necklace, Gold and Silver Triple Spiral Ring and the Thin Open Bracelet. Moms would appreciate any one of those designs. The Wide Triple Heart Necklace can be engraved with a lot of text, unique shaped heart, with a little heart hole to slide the chain through, perfect to say "I love you Mom". The Bagel Necklace is a fan favorite so with the gold and silver option, it is bound to get compliments for your mom. Triple Spiral design is another top seller with silver and gold combination; it is indeed a one of a kind gift. Finally the Thin Open Bracelet in Silver is a delicate touch for moms who would prefer a more saddle piece with Hebrew text, which looks like small decorations, before you look closer. See all available designs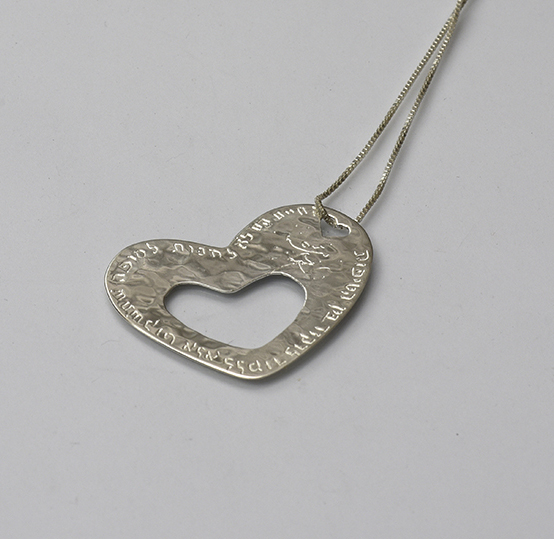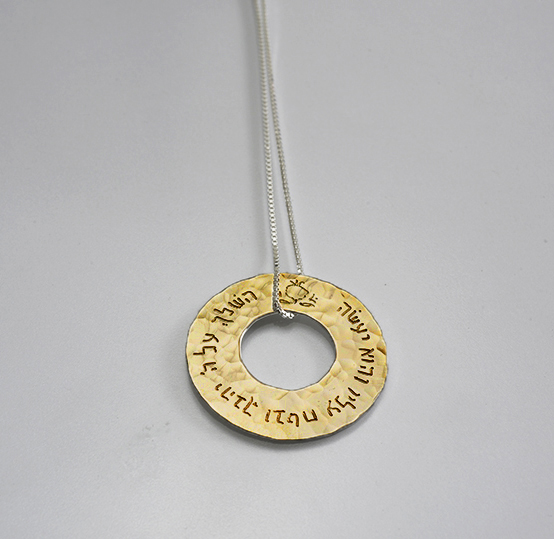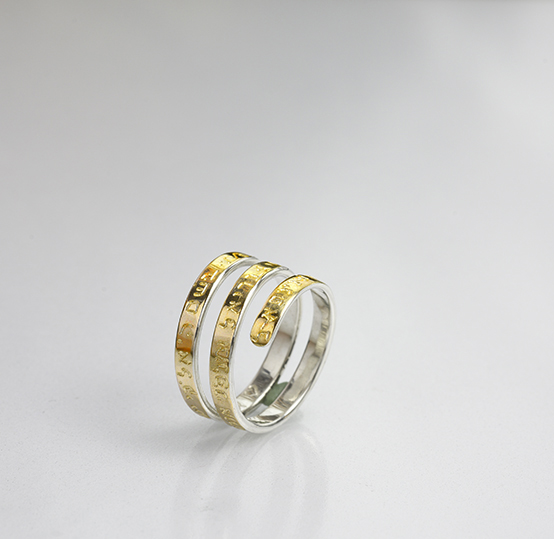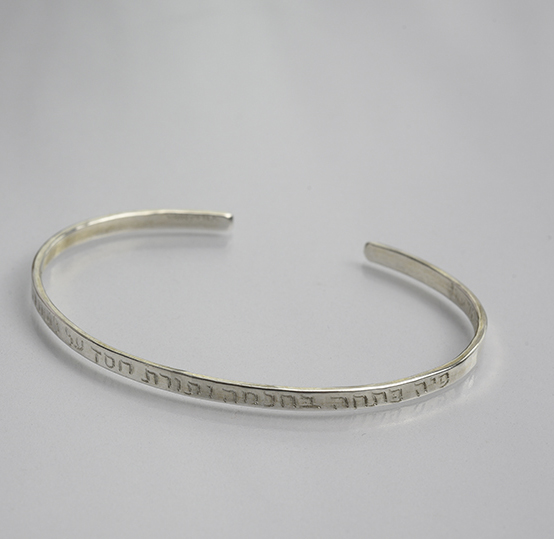 Grandmother
Extra Wide Bracelet, Long Pasuk Banks Ring, Israel Map Necklace and the Tear Drop Earrings. Four gifts ideas for grandma, and since you know her style, so if she would go for more bulky jewelry, both the Extra Wide Bracelet and the Long Pasuk Banks Ring will be a great choice, you have a lot of room for engravings, you can fill the back(inside) with family members names (or just the grandkids). The Large Israel Map Necklace (go for the larger size) would be a great memory from Israel, simply customize it with personal meaningful text, perfect. Last, the Teardrop Earrings, though just a few words on each one, you can still find meaningful engravings and always add personal text on the back like "we all love you grandma". See all available designs​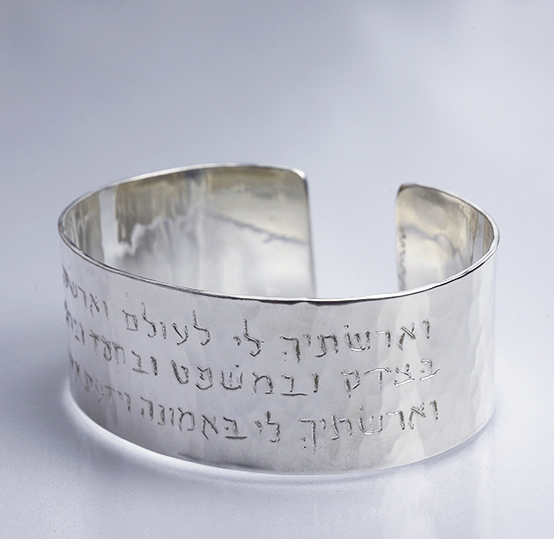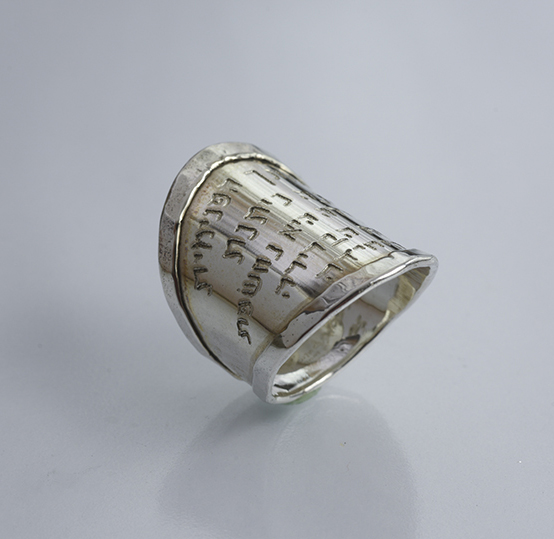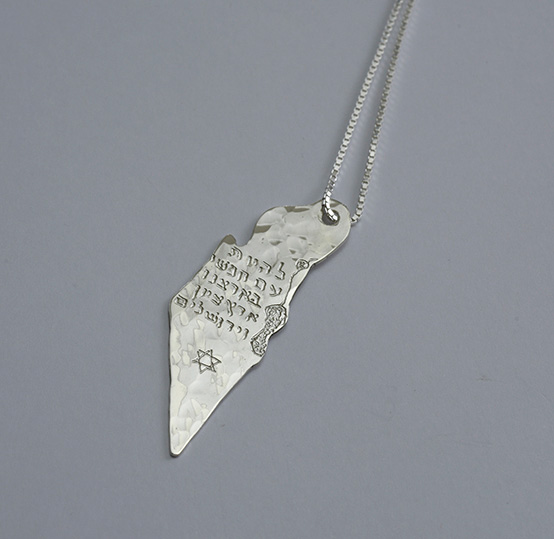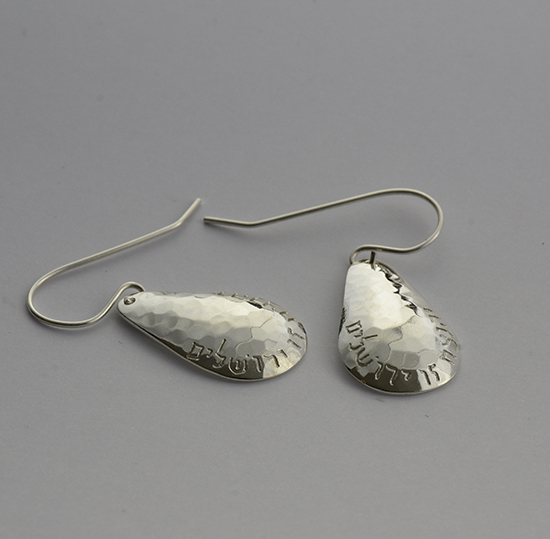 Bar Mitzvah
Dog Tag Necklace, Bookmark, Wire Star of David Necklace and the Flipping Star of David Necklace. Each would make a good Bar Mitzvah gift. The Dog Tag can be made to look like a stylish IDF dog tag. A Bookmark will keep some Hebrew engraving close to the latest book he is reading, so just pick the right engraving and add his Hebrew name for the back. Both Star of David Necklaces will be a good choice, the Wire design is the more delicate one, artistic looking abstract star. With the Flipping Star you also get a clever idea on how to flip a necklace while still wearing it. See all available designs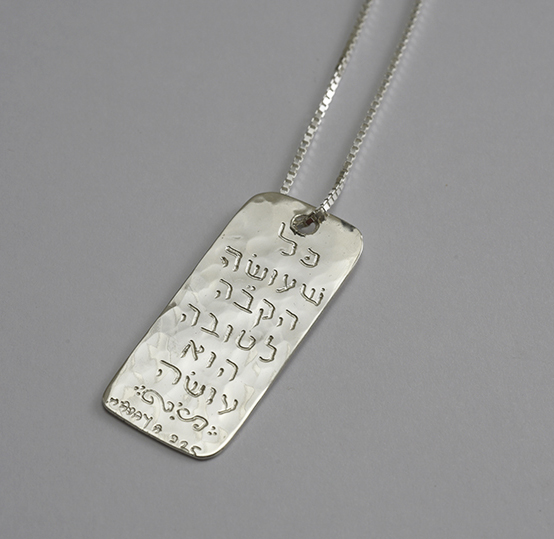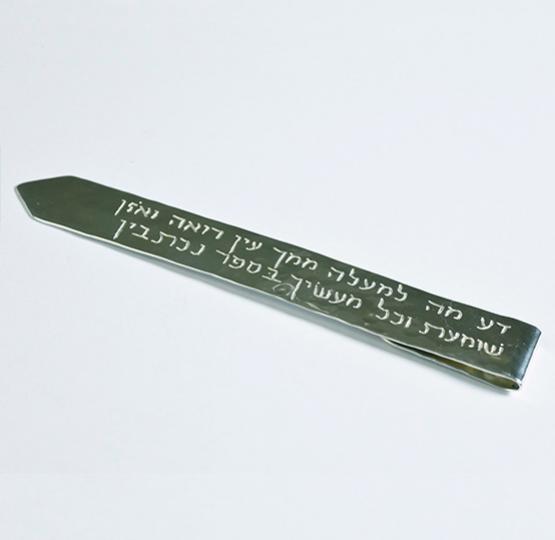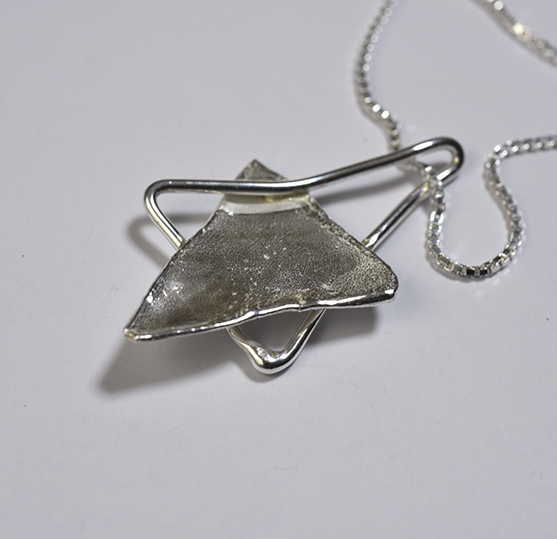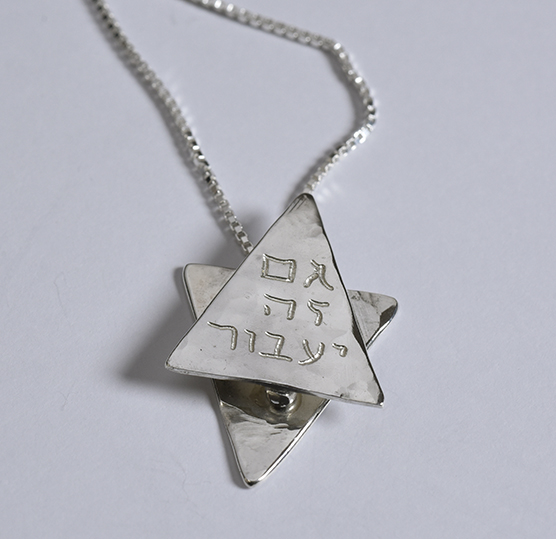 Brother
Guitar Pick Necklace, Dog Tag Necklace, Card Pendant, Flat Circle Cufflinks. For any musical brothers, the Guitar Pick Necklace will make an excellent gift, song quotes in Hebrew for the front or a biblical source along with musical notes / guitar / guitarist playing engraving then, a personal message on the back should do the trick. The Dog Tag Necklace will make another fine option, using some simple engravings, it can be made to look like a stylish IDF tag as well. The Card Pendant is a bit more fancy looking, yet can be easily worn daily, you can choose a card engraving for both sides or have one of the sides with some Hebrew text. The cufflinks are probably the most fancy gift in the paragraph, for a suit-cufflinks wearing brother, those will be awesome! Just try and make sure the hand made cufflinks will be put into use.

Dad
Concave Rectangle Cufflinks, Pure Silver Ring, Pure Silver Bracelet, Money Clip. Dads are not easy but we know which of our designs will be great gifts for dad, not just on father's day. The Cufflinks are of course a great choice, but for those who don't use ones, the Pure Silver versions of the Ring and Bracelet are both good options. Our designs are light, yet, both the Pure Silver designs are three times heavier than the Yeshiva designs. The Money Clip would be an excellent choice for dads who can make use of it, carrying cash in a small piece of art is a great use for our hand made jewelry. See all available designs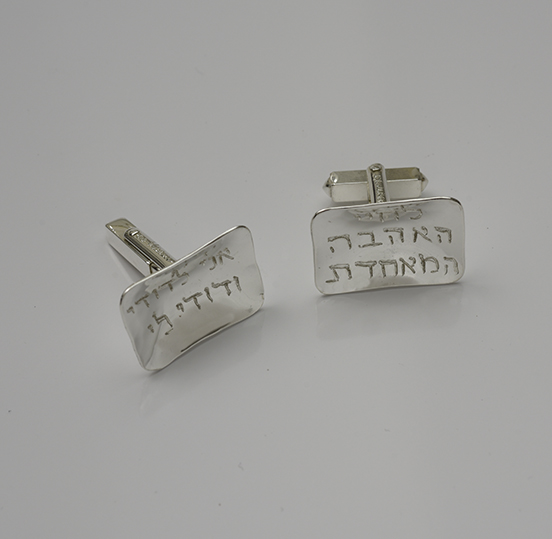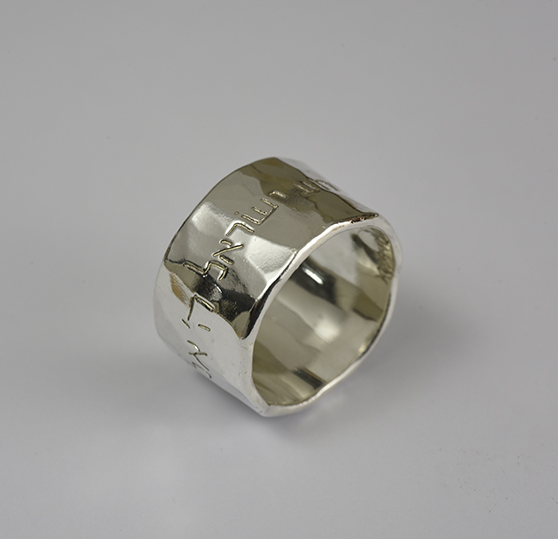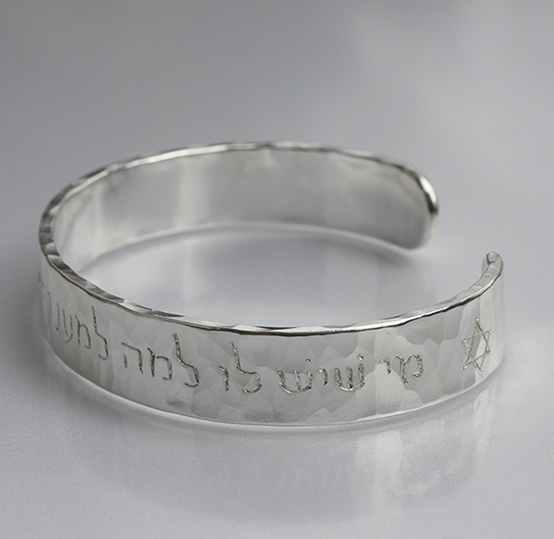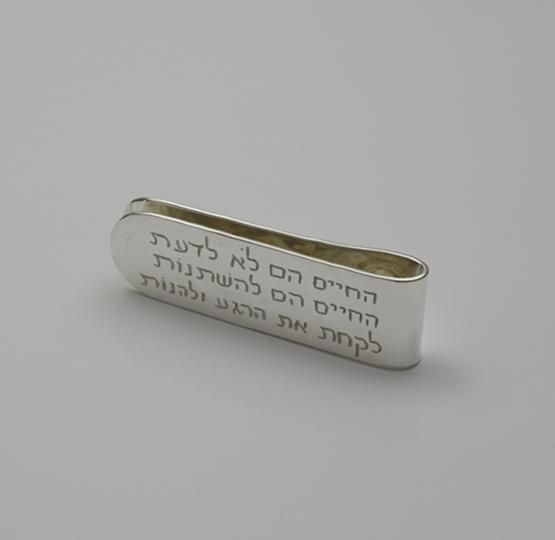 Wedding
Plain Kiddush Cup, Hammered Kiddush Cup, Spinning Mezuzah, Torah Hand. Three unique Hadaya designs, each very much suitable as a wedding gift. The Kiddush Cup can be engraved with the wedding date and names (on the bottom) and a relevant saying on the front. The Spinning Mezuzah is another unique creation by Hadaya, it will spin in place and show off hand engravings all around. The Torah Hand is another piece of small art by Hadaya, meant for pointing over holy text, it is engraved with such as well. See all available designs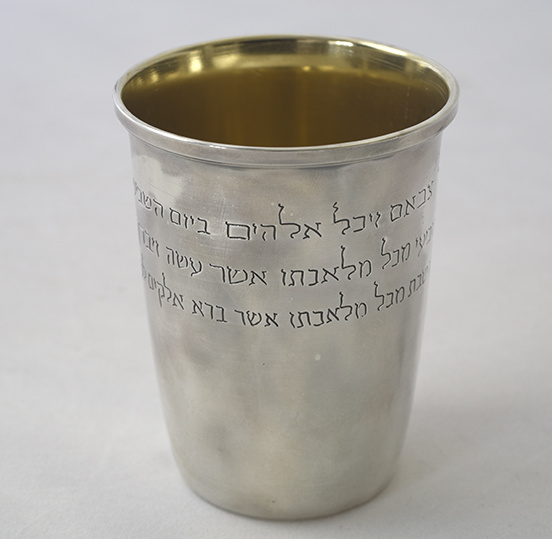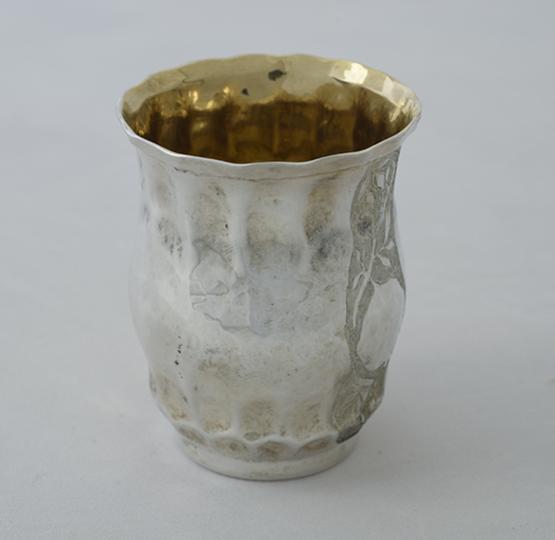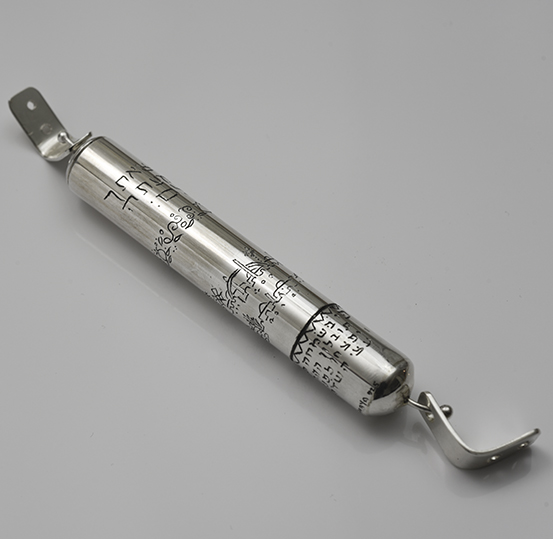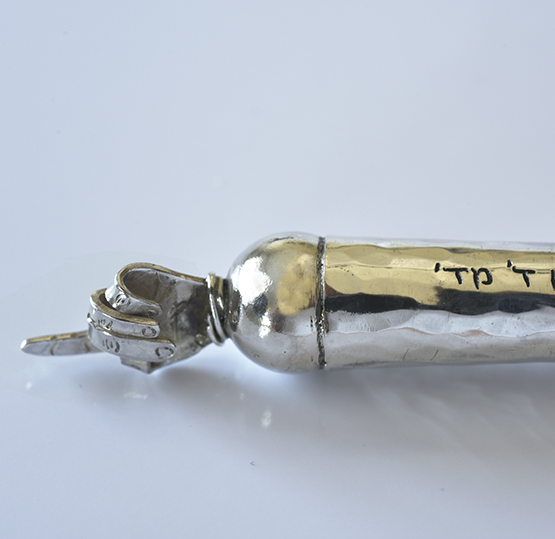 Guest Gifts
Name Circle, Pomegranate Necklace, Bagel Necklace and the Israel Map Necklace. All four would make unique guest gifts at your celebration.
If you would like to give your guests a unique piece to remember the celebration by, we will usually engrave the back with a message like "Rachel's Bat Mitzvah" or "Sheila and Roy's wedding" while the front will hold a meaningful line of your choice. Please contact us before placing an order for more than 10 pieces.