"When the mornings in the old city get chilly, I know it's time to start thinking about the Dreidel I'll make for Hanukkah this year."
Baruch Hadaya
I was always fascinated by the shape of the dreidel. Ever since I was a child, the perfect spinning top seemed magical so when I was skillful enough to make one, I obviously started experimenting with the shape of the dreidel.
Making many different small ones usually, I was trying to be creative as possible and of course unique. With time my models evolved and found a guiding line to which I usually stay true nowadays.
It was a few years ago that I made the big hemisphere model, with so much space, it allowed a lot of carving and engraving. I decided to stick with this shape, and every year I'm choosing a different scene, a Hanukkah one of course,­ to curve on the dreidel.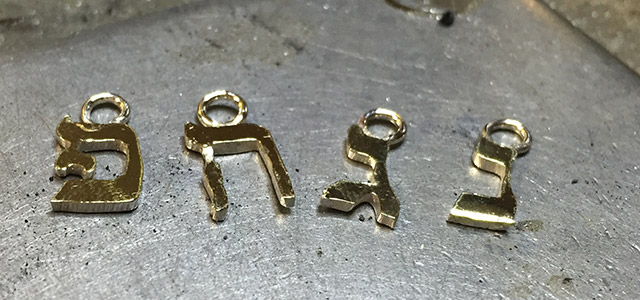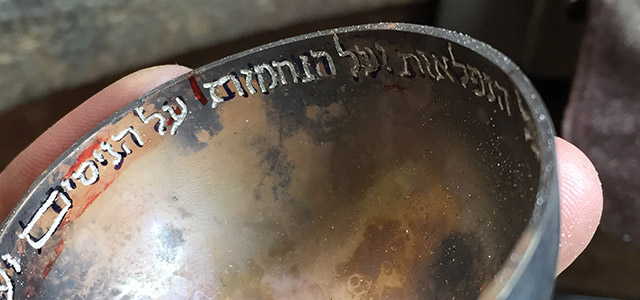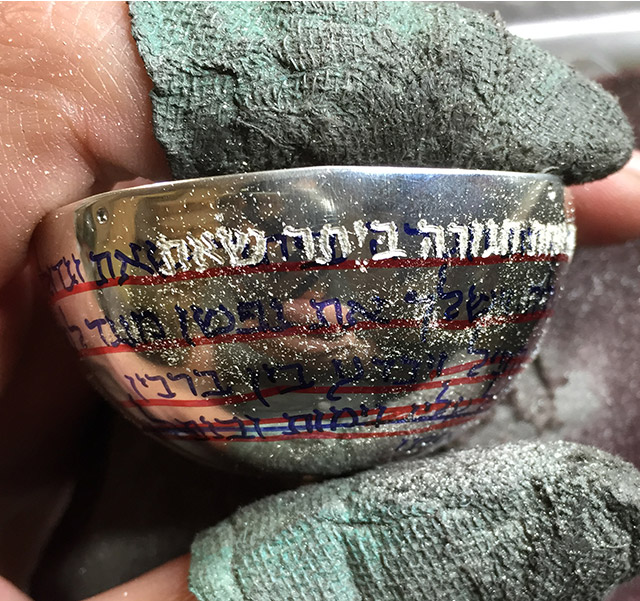 This year I decided to illustrate the amazing and brave story of the Beit Zecharia fight. The Greek forces used an elephant in that fight,­ an animal that wasn't seen until then, at least not by the Chashmonite rebels. I chose a quote from The First Book of the Maccabees to go next to the illustration: "Eleazar, called Avaran, noticing that one of the elephants was royally caparisoned and was also taller than all the others, and supposing that the king was mounted on it, sacrificed himself to save his people and win an imperishable name.
Boldly charging towards the creature through the thick of the phalanx, dealing death to right and left, so that the enemy scattered on either side at his onslaught, he darted in under the elephant, thrust at it from underneath, and killed it. The beast collapsed on top of him, and he died on the spot."